Meet our Team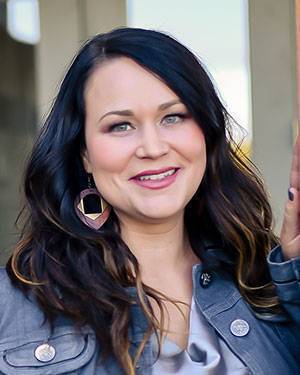 Cell: 515-402-3169
Kalen@PeoplesCompany.com
Kalen Ludwig
Realtor ® /New Construction Specialist
Kalen Ludwig Real Estate Specialists position themselves as Peoples Company's residential agents. Kalen specializes in development/lot sales, new construction, listing resale homes for sellers, and assisting buyers. By representing Diligent Development (www.DiligentDevelopment.com) and other developers, Kalen is a great resource if you are a builder or an end user looking to secure a single family lot(s) to build on. As a Certified New Construction Sales Professional she represents Ground Breaker Homes (www.GroundBreakerHomes.com) and walks clients through the building process.
Listing a home should be easy and affordable and Kalen and Team make selling your home just that! She is great at listening to buyer's needs and helping them execute a successful purchase. Kalen Ludwig is the expert you need to help your new construction vision become a reality by streamlining the process of selling your current home, finding a lot and building that next home!
Keeping the market place up to date with her quarterly new construction and housing statistics/blog and speaking annually at Peoples Company's Builder and Developer Luncheon are focal points of her business.
After earning a Marketing and Real Estate degree from the University of Northern Iowa, Kalen joined Peoples Company in January 2005. She keeps active as an Executive Board member of the Des Moines Home Builders Association, member of Norwalk and Indianola Chamber, Dallas County Alliance Board Member, Peoples Company Board Member & Stockholder and Chair of the Culture Committee at Peoples Company.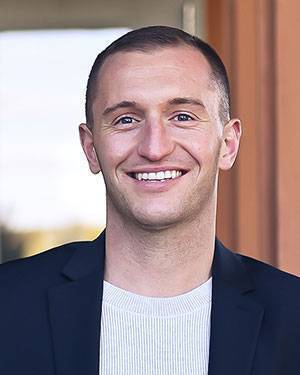 Cell: 515-650-1276
Keaton@PeoplesCompany.com
Keaton Dreher
Realtor ® /Development/Lot Sales Specialist
Keaton Dreher enhances the Peoples Company team with his residential and commercial construction family background. Keaton grew up in Storm Lake, Iowa and then attended the University of Northern Iowa. He graduated from UNI in 2013 with a Bachelor's in Business Management and was a contributing member of Pi Sigma Epsilon.
Keaton started with Peoples Company in the spring of 2013 and is focused on the company's residential lot sales and markets development/transitional land. He assists Kalen Ludwig with her business through the representation of Peoples Company, Ground Breaker Homes, and Diligent Development. Keaton and team pride themselves on delivering innovative solutions to their clients. Keaton is a licensed real estate sales person in the state of Iowa.
---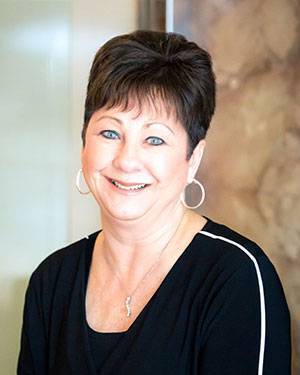 Cell: 515.210.8243
marilyn@PeoplesCompany.com
Marilyn cline
Realtor ® /Residential Specialist
Marilyn Cline is a residential buyer and listing agent for Kalen Ludwig Real Estate Specialists. Born and raised in South Central Iowa, Marilyn has always remained dedicated to providing her clients with top-quality service. For more than 40 years, Marilyn worked with her husband in their family farm and trucking business. Her drive remained as she began her career in real estate in 2004.
In 2007, she obtained her Realtor License, where she guided clients through the real estate process. Her wealth of experience has gained the trust of many clients with the purchase and selling of their property. To provide greater value to customers, Marilyn earned the GRI and Seller Specialist designations in real estate.
When buying and selling, you can expect nothing less than excellent service, professionalism, and results! Marilyn is a member of the Des Moines Area Association of Realtors, Iowa Association of Realtors, and Indianola Chamber of Commerce.
Customer Testimonials
Kalen Ludwig sold our old home last year and helped us find and buy our forever home. She was so attentive and detailed-oriented through the entire process, hand-holding us through every step. I think what makes Kalen unique is that she consistently fights for the best interests of her clients, gives them excellent advice, and maintains a cool and calm demeanor though very tough negotiations. I loved working with Kalen and always recommend her to all my family and friends who are thinking about selling and/or buying a home!"

Anisha and Brad C.
Kalen was our realtor this past July to help my wife and I find our first home. She did an exceptional job meeting our needs. We explored every option from building to buying new, and fixer uppers. She made the transition into the new home seamless and cannot thank her enough for all her hard work. I would highly recommend Kalen to anyone looking at changing their housing situation. She is very knowledgeable about all areas of real estate. Thanks again Kalen! "

Addison Z.
We had a great experience working with Kalen. She kept the line of communication open throughout the whole process of looking for a house, selling our house, and even since moving into our new house. She will treat you with respect and she has a genuinely great personality. I would recommend her to anyone looking for a realtor. She is not just out to make money, but rather, makes your best interest her top priority."

Justin and Sara W.
I want to thank you for all your help in selling our home. One thing I appreciated the most was you always returned our phone calls. I felt like you had our interest at heart. When there was a few mix-ups on our moving day you were right on it and fixed the problem. Richard and I enjoyed working with you, and you know we love to move so I am sure you will be there for us in the future...Again Thank You for all your hard work."

Bridget L.